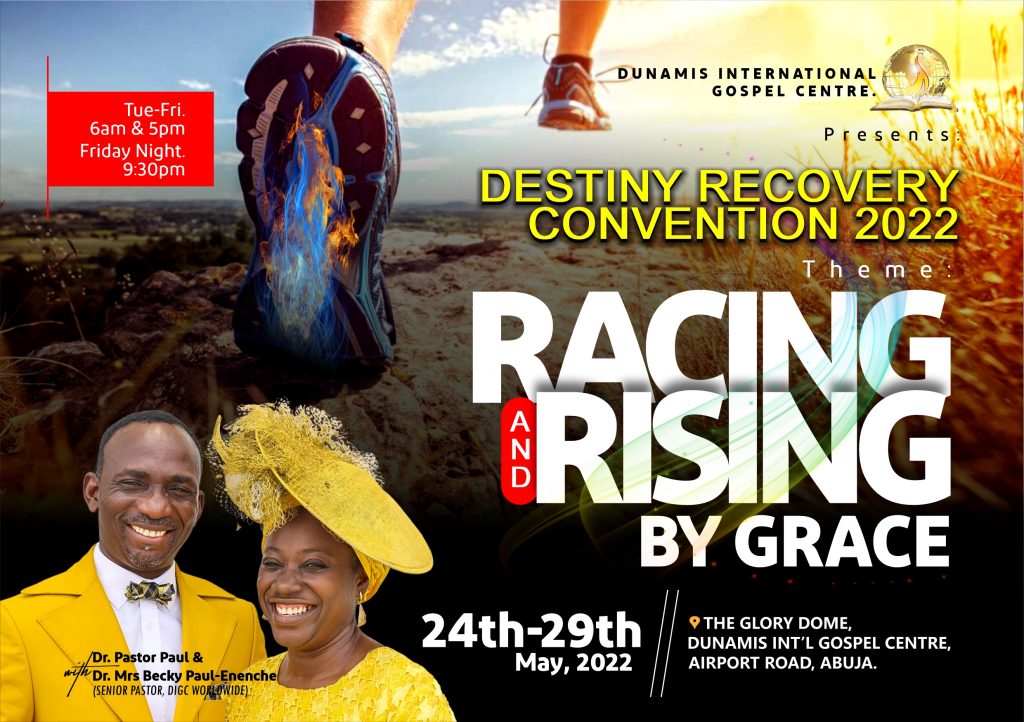 Hello Amazing One,
How's the weekend coming along? Our very sincere apologies for the delay in sharing this week's showcase edition. Thank you for your patience.
The 2022 Destiny Recovery Convention of the Dunamis International Gospel Center holds from Tuesday 24th-Sunnday 29th May 2022.
Through the five-day conference, there will be teachings, healing and deliverance sessions, heaven-commanding worship and many more.
It holds on-site at the Glory Dome, Abuja. You are also welcome to participate online. Either way,you are encouraged to be part of this.
Kindly refer to the flyer above for additional information.
God's blessings always